Free delivery on all products

. . . . . . . . . . . . . . . . . . . . . . . . . . . . . . . . . . . . . . . . . . . . .
The Ultimate Christmas Survival Gift Guide for 2020
Lifestyle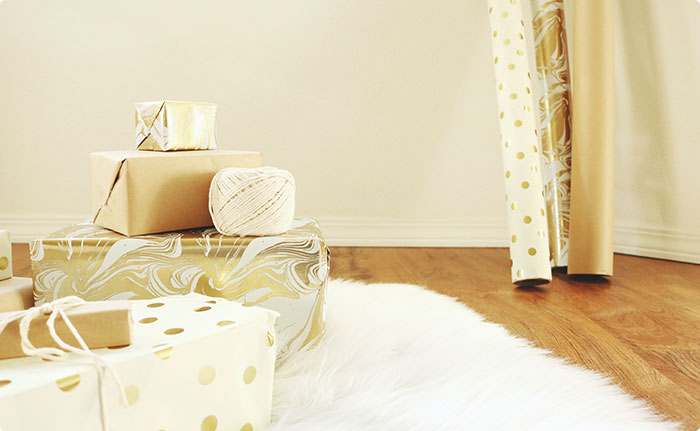 Let's face it, it's almost December, and you know what that means – it's time to prepare for your holiday shopping! Oh no, you may be saying, but my family and friends are the hardest to shop for! Let us guess, everyone on your shopping list has different niches and interests? Or did we just lose you on shopping list? Don't you worry! You're going to be just fine. How do we know this? Because our vidaXL team has worked closely with Santa's helpers to round up the best Christmas and holiday gifts and viola then came the ultimate Christmas survival gift guide for 2020.

Make a list and check it twice.
There is a reason Santa makes a list and checks it twice! Being prepared is the key to avoiding Christmas burnout. So yes, it is time to tackle your Christmas list. We are assuming you haven't since you are reading this, or maybe you are just stuck on gift ideas! Either way, please do yourself a favour grab a writing utensil and a piece of paper and start writing down names (If you have already made a list skip to the next part). First, start by making categories and then adding the names of the people on your nice list. Santa's helpers have suggested the following categories:
Family

Friends

Co-workers

Teachers

Neighbours

Community

Others

Treat yourself
Great, now that your list is made, we have exciting news! Whether your list is long or short we have got you covered with gift categories for her, him, & the kids. After shopping from our gift guide you'll be sure to be the coolest and thoughtful gift-giver of 2020!
Gifts that keep on giving.
The best Christmas and holiday gifts of 2020 for her, him, & the kids will inspire you to shop this holiday season for gifts that keep on giving. What the heck does that mean? Well, Santa has declared 2020 the year of gifts that encourage skill development, practicality, and thoughtfulness. Luckily, we have been working on the perfect selection of gift ideas that involve all 3 aspects. And since this is not a one gift fits all guide, we have broken it down into categories based on niches and interests for him, her, and the kids.
Gift guide for him.
Which man in your life are you shopping for? A husband, boyfriend, best friend, uncle, cousin, dad, grandma, and yes, the list goes on but will save you some time! Finding the perfect gift for the men in your life isn't easy! But seriously… we need to stop settling for boring gifts that we tend to give over and over again each year. Take some time to figure out who the man is in your life and what he means to you. The best place to start is by thinking of a memory you two shared or the type of lifestyle this man is living (hobbies, work, school, etc.). Now, let's take some time to figure out what makes them excited to get up in the morning and run to the Christmas tree to unwrap a gift as they did when they were kids. Quite a challenging task… which is why we have asked Santa himself what gifts make men the most excited to receive for the holidays. Here is what we learned:
Wall art for the office

Bookcase

Gaming chair

Coffee maker

Tools for the home

Car accessories

Shaving accessories

Beer & Whisky glasses

Grill & grill accessories

Portable speakers
Gift guide for her.
Spoil the women in your life! It really is the thought that counts here; and with Christmas around the corner what better way show all the women in your life how much they mean to you. Whether this is your loved one, sister, mom, best friend, co-worker these gift suggestions are sure to be loved and fully appreciated! Now let's figure out what gift would work best based on lifestyle. Here are the pre-selected top 4 categories of 2020. So, are the women in your life health gurus, beauty lovers, girl bosses, or travellers? Whatever their lifestyle choose your gifts accordingly. Our suggestions for each category:
Beauty lover:
Home accessories

Stylish bedding

Art décor

Make-up case
Health Guru:
Exercise equipment

Workout gear

Water bottles

Yoga mats
Traveller:
Luggage set

Traveller steamer

Power bank

Travel pillow
Girl boss:
Home office desk & chair

Office accessories

Planners & notebooks

Laptop case
So many options to spoil the women in your life!
Unleash the joy of the little munchkins by getting them the new coolest 2020 gifts for kids. There is nothing wrong with a video game here or there or a one-off-toy, but this year is focused on pedagogic toys. Pedagogic toys encourage imagination and creativity while leaving a positive impact on your child's development. Therefore, Santa and his elves have worked hard this year to create fun toys that develop your child's motor skills, creative mindset, and logical thinking. Kids are meant to have imaginations that run free so invest in gifts such as:
Sports equipment

Board games/puzzles

Instruments

Educational workbooks

Food-related toys

Stuffed toys
"Something to build, to create and pretend, something for outside to share with a friend"


The don't forget list for gift wrapping.
Are you tired of running to the store last minute during the busy season? If yes, we hear you! Who doesn't forget something on this list every year? It happens way too often… you buy all your gifts online, check every gift off your list, and then forget the essentials. Let us help you with that by adding it to the bottom of your gift-giving list. Here is what you'll need:
Wrapping paper

Tape

Scissors

Ribbons

Gift tags

Bow
Gifts that arrive on time.
Last-minute trips to overcrowded stores are old news! This year stay ahead by following your Christmas list, buying the wrapping essentials, and not forgetting to double-check that your purchases arrive on time. Now relax and take a deep breath! You have The Ultimate Christmas Survival Gift Guide for 2020, now you can go back to enjoying the shopping process this Christmas season.


Happy Holidays!
. . . . . . . . . . . . . . . . . . . . . . . . . . . . . . . . . . . . . . . . . . . . .