Free delivery on all products

. . . . . . . . . . . . . . . . . . . . . . . . . . . . . . . . . . . . . . . . . . . . .
Top 5: reclaimed wood products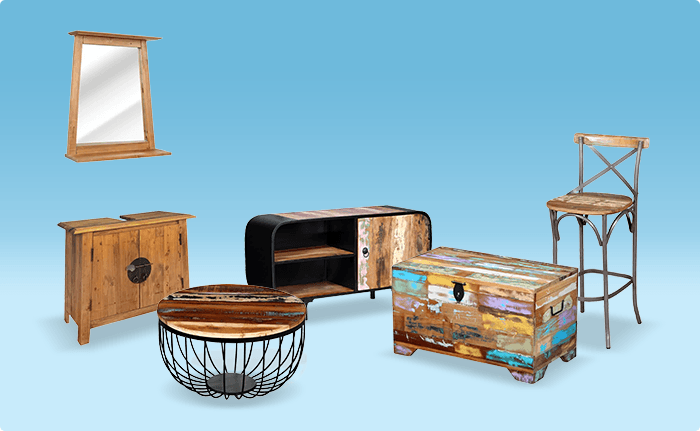 Wood is a natural resource that is extremely suitable for recycling. With the rapid development of sustainability issues, it's essentially important to support conscious usage of wooden furniture. Today we decided to present you with a couple of furniture pieces that are made from reclaimed wood. We're sure that the quality and design of those products will undoubtfully change your opinion about recycled wooden furniture. They can give your interior that little extra character and giving it a vintage look. All our reclaimed wooden furniture has a story, which you can bring to your home in a few clicks.
On our website, you can find many furniture and décor items that are made from reclaimed wood. However, we want to help you in this process by presenting the top 5 items that we love most!
Furniture piece 1: bathroom set
This sturdy and durable vanity cabinet with mirror frame was inspired by retro-style bathrooms. Made from reclaimed pinewood, this set adds a note of nature to any the bathroom. It also fills the space with a touch of rustic charm. The set is very functional since the cabinet provides a lot of storage space. Pinewood is a solid durable material that can stand humidity and therefore will be particularly suitable for the bathroom.

Furniture piece 2: tv cabinet
This TV cabinet combines industrial-style and vintage shape and material. Since the retro style is listed in the top trends for furniture design right now, youll give your living room a stylish, immediate transformation with this TV cabinet. Materials that are used for the cabinet are iron and reclaimed timber which guarantees durability and easy maintenance for the owner. We can't disagree that this stylish furniture piece will instantly bring your living room to a new level.

Furniture piece 3: storage chest
Some may say the time for chests is over, we believe it just begins! With a colourful chest you will be able to add a lot of storage space, while placing an interesting eye-catching item in your room. Even though you might not see a lot of storage chests, this item is worth to be taken into consideration. Think about all the clutter (kids' toys, spare candles, games, blankets) you can avoid!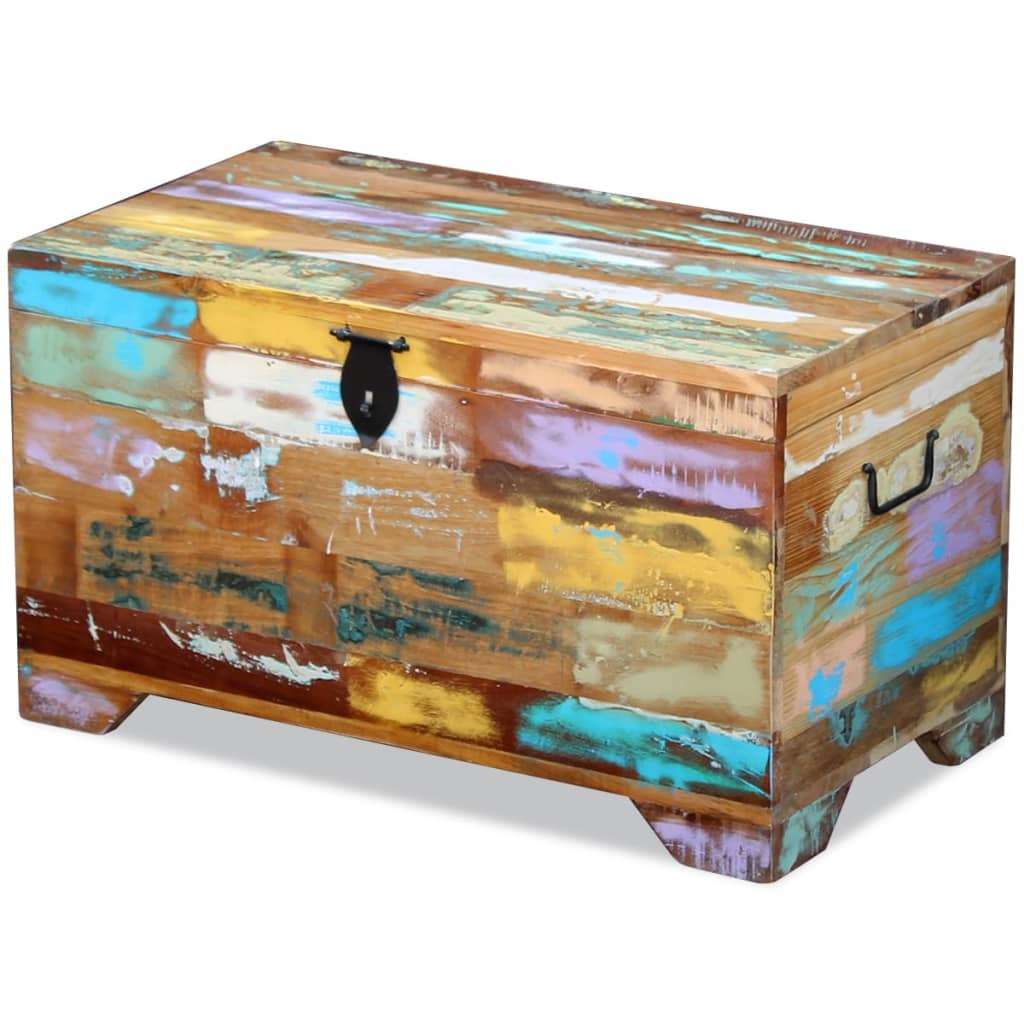 Furniture piece 4: coffee table
This multifunctional coffee table is made of various reclaimed wood pieces. One table can contain different woods like sheesham, teak, palisander, mango wood, acacia, hardwood, etc. Made of many wooden pieces of different sorts, the table surface obtains a unique pattern and colour. This table will come in handy as a coffee or end table. Moreover, you can also use it as a nightstand or even a stand for plants.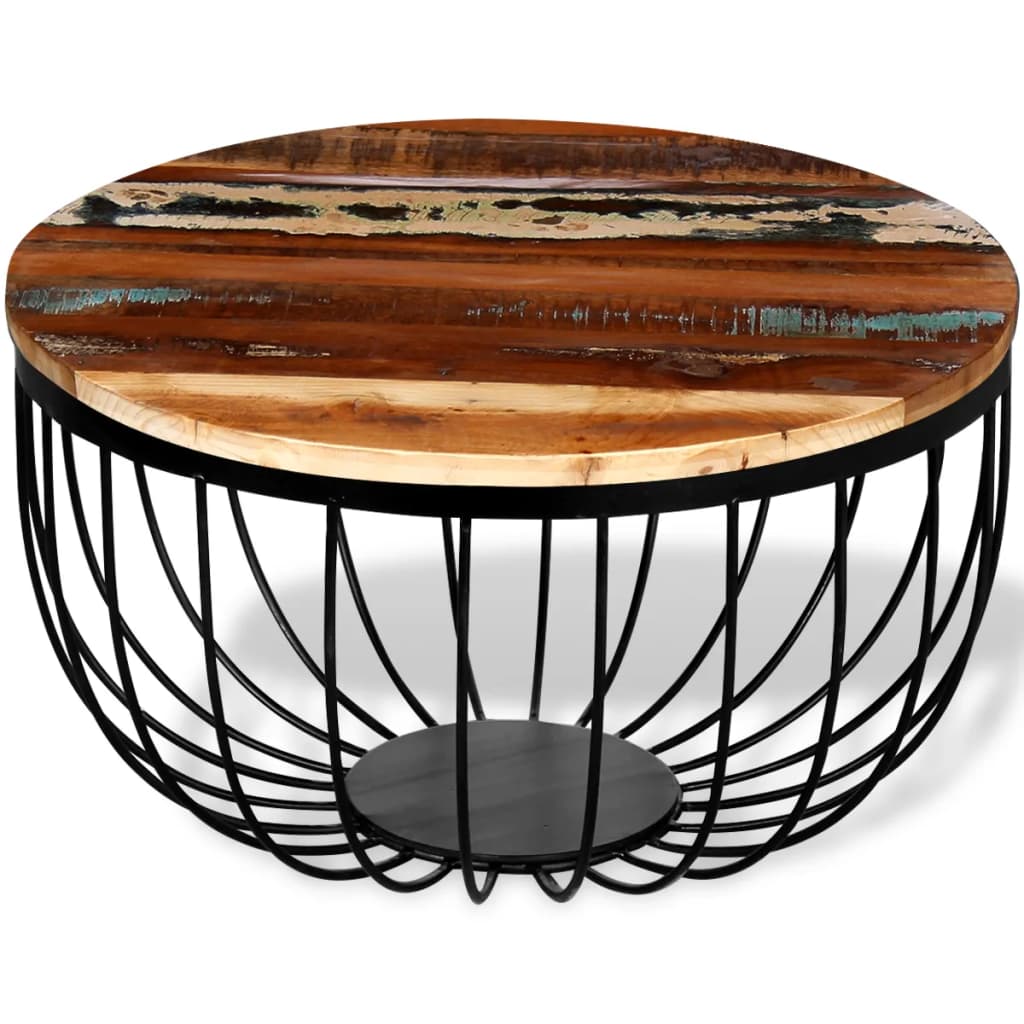 Furniture piece 5: bar chair
We can sense a retro-antique vibe in this bar chair. One of the advantages of reclaimed wood is the fact that every furniture item is different and unique in its way. This chair can be a great addition to your dining room or can be even placed in a café or restaurant.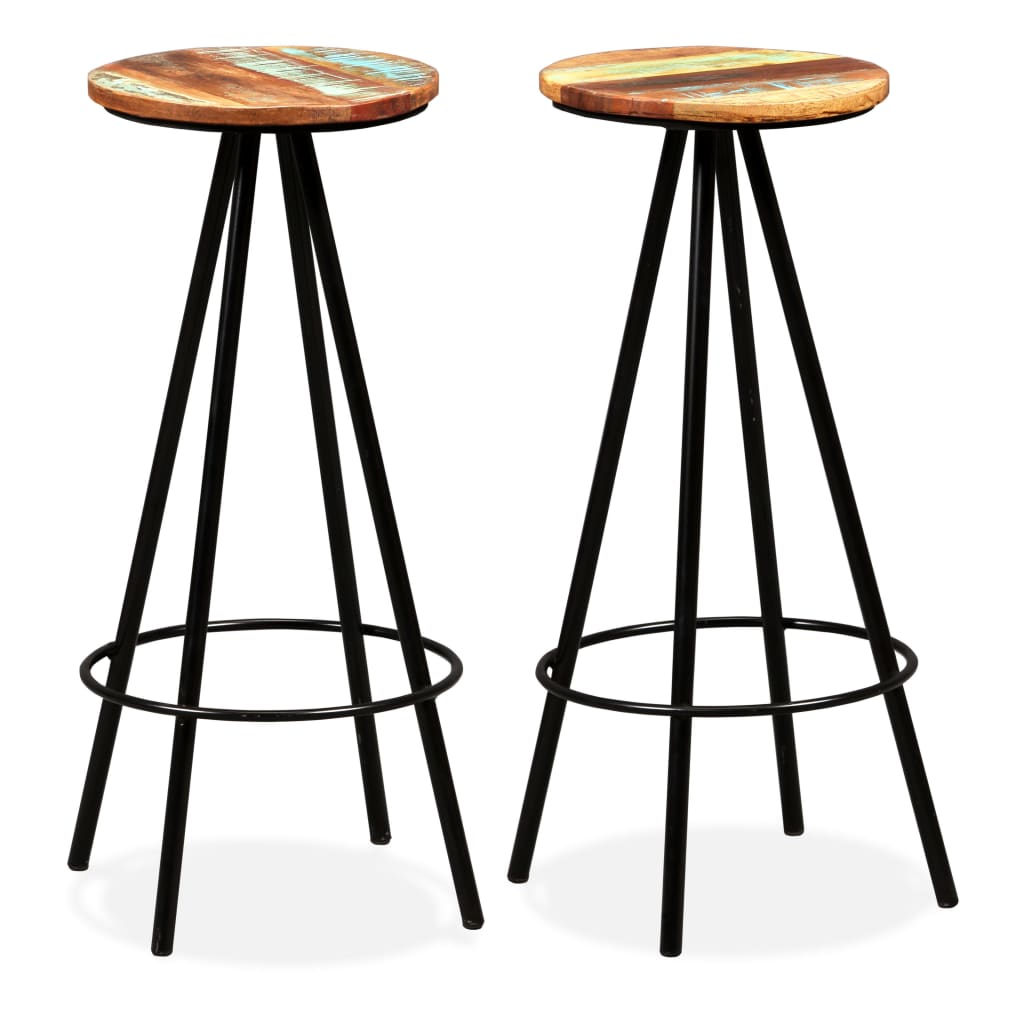 We strongly believe that wood that got a "second life" will serve you for many years as well. Moreover, it will become a reminder about a conscious attitude to the planet!
. . . . . . . . . . . . . . . . . . . . . . . . . . . . . . . . . . . . . . . . . . . . .